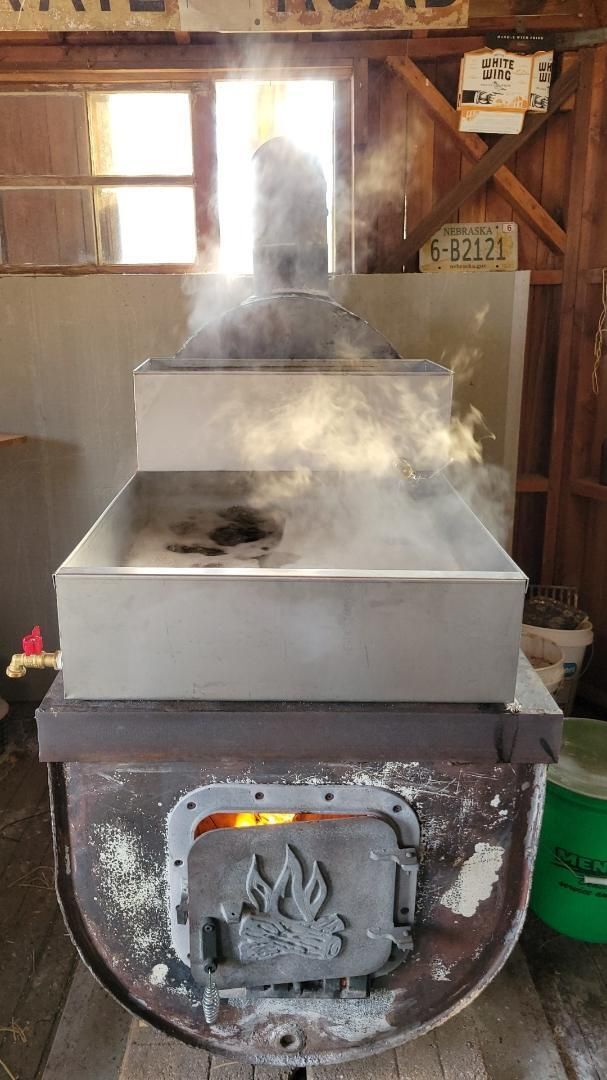 Photo* boiling walnut syrup over a wood fire.
Dave Zahn is back to finish our conversation about harvesting and storing nuts so they can be enjoyed through the winter.
Also joining us is Sam Creal who makes syrup from the walnut trees on his property.
Check out Creal Baking to learn more about how to purchase. They don't currently ship syrup but can be found at farmers' markets and craft shows in eastern Nebraska.
Links
Leave us a voicemail or
Email us at growingwithbloombox@gmail.com.
Follow us @NEBloomBox on Facebook and Instagram
Follow us @growingwithbloombox on Pinterest