We have a responsibility to our community and our donors and work hard to ensure long-term sustainability of the organization.  We carefully steward your donations to ensure that they go to the areas and programs that need them most.
We make our IRS Form 990 available for review, as required by law. If you would like to make a tax-deductible donation, donate here.
Below is an at-a-glance summary of our FY22 revenue and expenses. If you'd like more detailed information about FY22, please see our Annual Report edition of Leafings Newsletter.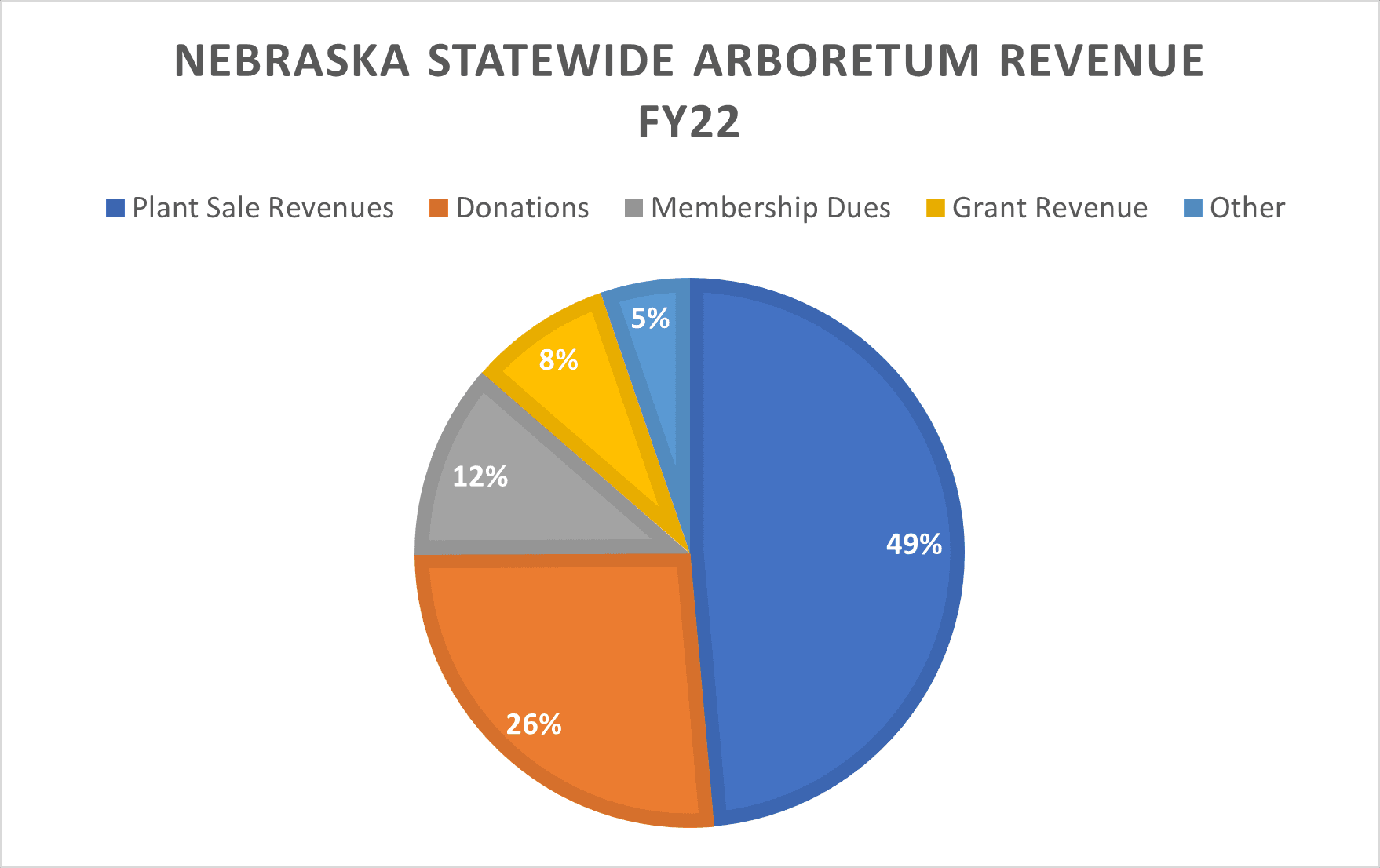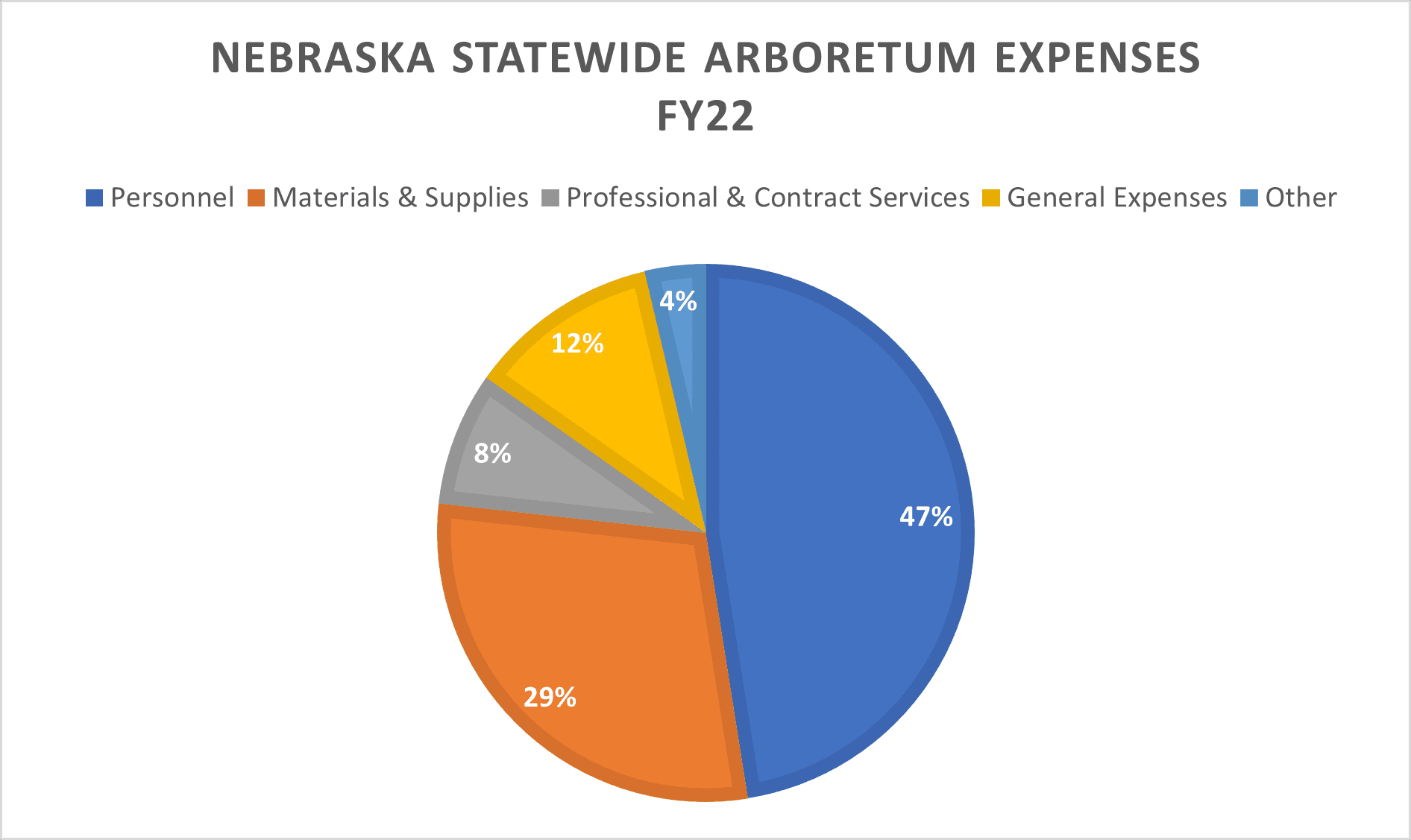 Request for Quotes (RFQ) for Auditing Services
The Nebraska Statewide Arboretum is pleased to invite interested audit companies to submit a quote for for auditing services for the annual audit of all financial accounts and processes.