Join the Nebraska Statewide Arboretum for
Plants & Pints
Sponsored by the Dorothy and Joseph Young Family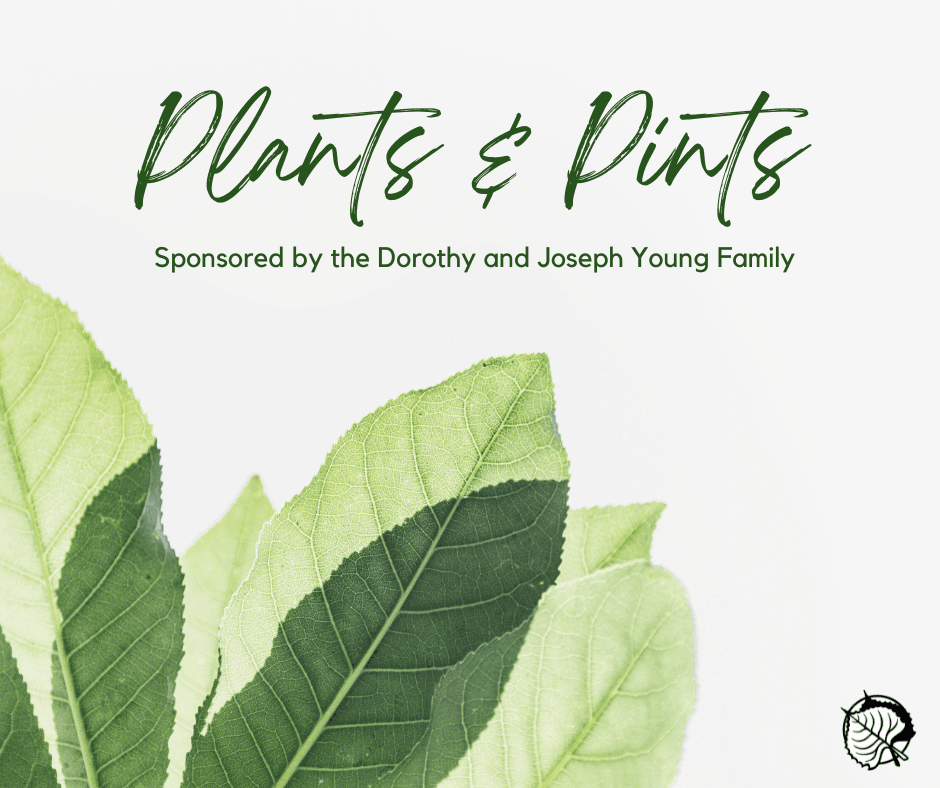 You're invited to an evening of conversation and connection with the Nebraska Statewide Arboretum and special guests.
When: Tuesday, October 25, 7-9 p.m.
Where: The Barred Owl rooftop bar on the 6th floor of the Scarlet Hotel (2101 Transformation Drive, Lincoln).
What: We'll have a cash bar and hors d'oeuvres to enjoy, along with featured speakers Heather & Brian Byers (owners of Great Plains Nursery) and Amy & Jeff Grewe (owners of Arbor Aesthetics). 
Tickets: $20/NSA members; $25 non-members (age 21 and older only, please). Register and purchase tickets here. 
About the Speakers: 
Jeff & Amy Grewe, owners, Arbor Aesthetics, Omaha
Jeff started Arbor Aesthetics in 2005 with a hand saw and a ladder. He soon realized he had a passion for making trees beautiful and a natural talent for climbing. His story is truly the "American Dream" come true.
Amy joined Arbor Aesthetics in 2014, bringing her genius for systems and processes and a passion for the customer experience.
Jeff has since retired his climbing saddle and, with Amy, is now focusing on growing the business and creating an exceptional workplace for their 27 employees. Together, they're setting a new standard for quality tree services in Omaha with a focus on investing in the personal and professional development of their staff. 
Jeff and Amy are both Certified Arborists. Jeff is President of the Nebraska Arborists Association and Tree Risk Assessment Qualified by the International Society of Arboriculture. Arbor Aesthetics became Accredited by the Tree Care Industry Association 2020, becoming one of only two companies in the state of Nebraska to achieve this recognition.
Heather & Brian Byers, owners, Great Plains Nursery, Weston
Heather Byers first sparked the idea of Great Plains Nursery 16 years ago during a capstone horticulture class at UNL. She pitched the idea to her soon-to-be husband, Brian, as they both had a passion for working outdoors, working together and the desire to provide a product and service that could make a difference in our environment and communities. They understood the important role native plants serve in our ecosystem and wanted to make those available in the nursery trade.
But first they needed to graduate—Heather from UNL with a degree in horticulture production and Brian from Southeast Community College with a degree in construction. Their degrees completed, they found a farm near Weston, and with their first baby on the way, they built their first greenhouse in 2008, and Great Plains Nursery was born.
With a dedicated team of native plant enthusiasts, Heather and Brian have expanded the business to offer more native plant species and serve communities across the Midwest.