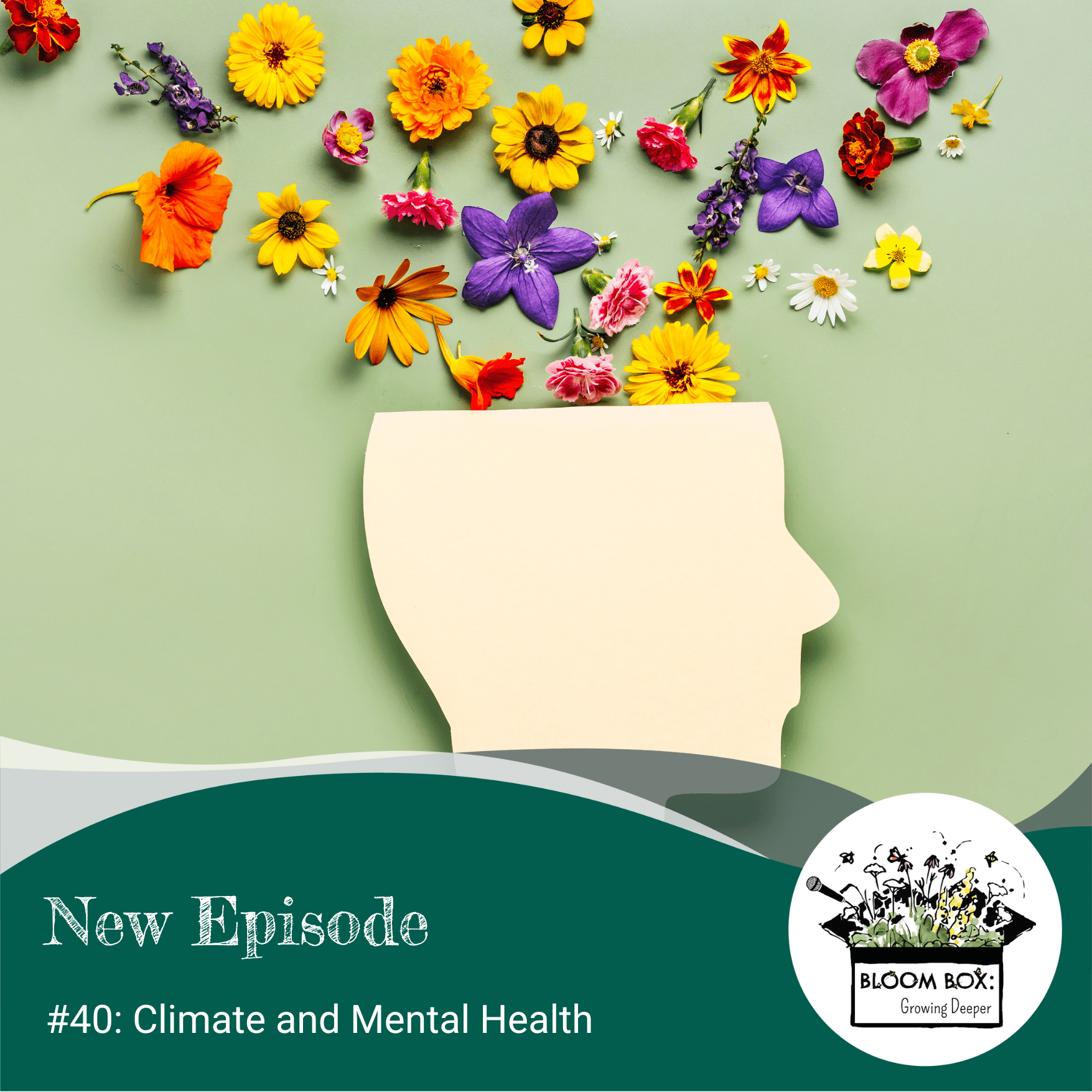 Today we are living up to our name and digging deep into a topic that isn't always fun to talk about. However, it is necessary that those of us who care deeply about the environment also know how to care for ourselves.

Erin Ingram and Jenny Keshwani join us from GROWABLE, science literacy team, at the University of Nebraska-Lincoln. They recently hosted an event called Climate and Mental Health for high school and college students and shared with us what they learned.
View the documentary "Gen Z Mental Health: Climate Stories"
Visit the Climate Mental Health Network
Visit Big Red Resilience for more mental health resources
Upcoming events:
Listen to our first interview with Erin #21 Halloween and Bee Stings
Links
Leave us a voicemail or
Email us at growingwithbloombox@gmail.com.
Follow us @NEBloomBox on Facebook and Instagram
Follow us @growingwithbloombox on Pinterest
Learn more about the Nebraska Statewide Arboretum