Want to make your public, Nebraska landscape more sustainable? Plant Grants are a simple way to get plants for your project, FAST—with NSA programs sharing half the cost.

You Pick the Day, We Bring the Plants
Thanks to funding from the Nebraska Department of Environment and Energy and the Nebraska Environmental Trust, we will be offering Plant Grants for approved public projects happening in 2022. This program, which delivers up to 500 ornamental plants per project, was designed for those who don't quite fit with our larger Greener Towns program or our smaller Bloom Box program. These Plant Grants will cover half the cost of plants only, with a focus on native herbaceous perennials (flowers and grasses) in 2-3" pot sizes—small enough to be manageable by volunteers, but big enough to have an impact by the planting's second year.
Who Can Apply?
Projects can be quite variable, but do need to be on property of civic importance that provides clear public benefit. Street right-of-ways, parks, schools, college campuses, civic buildings, recreation areas, neighborhood commons and cemeteries are all eligible. Individual applicants must represent a community group or organization. The only other requirements are that the recipient properly prepare the planting site, organize a group of volunteers to help plant the Plant Grant when we arrive, and that the planting receives proper care for ten years or more.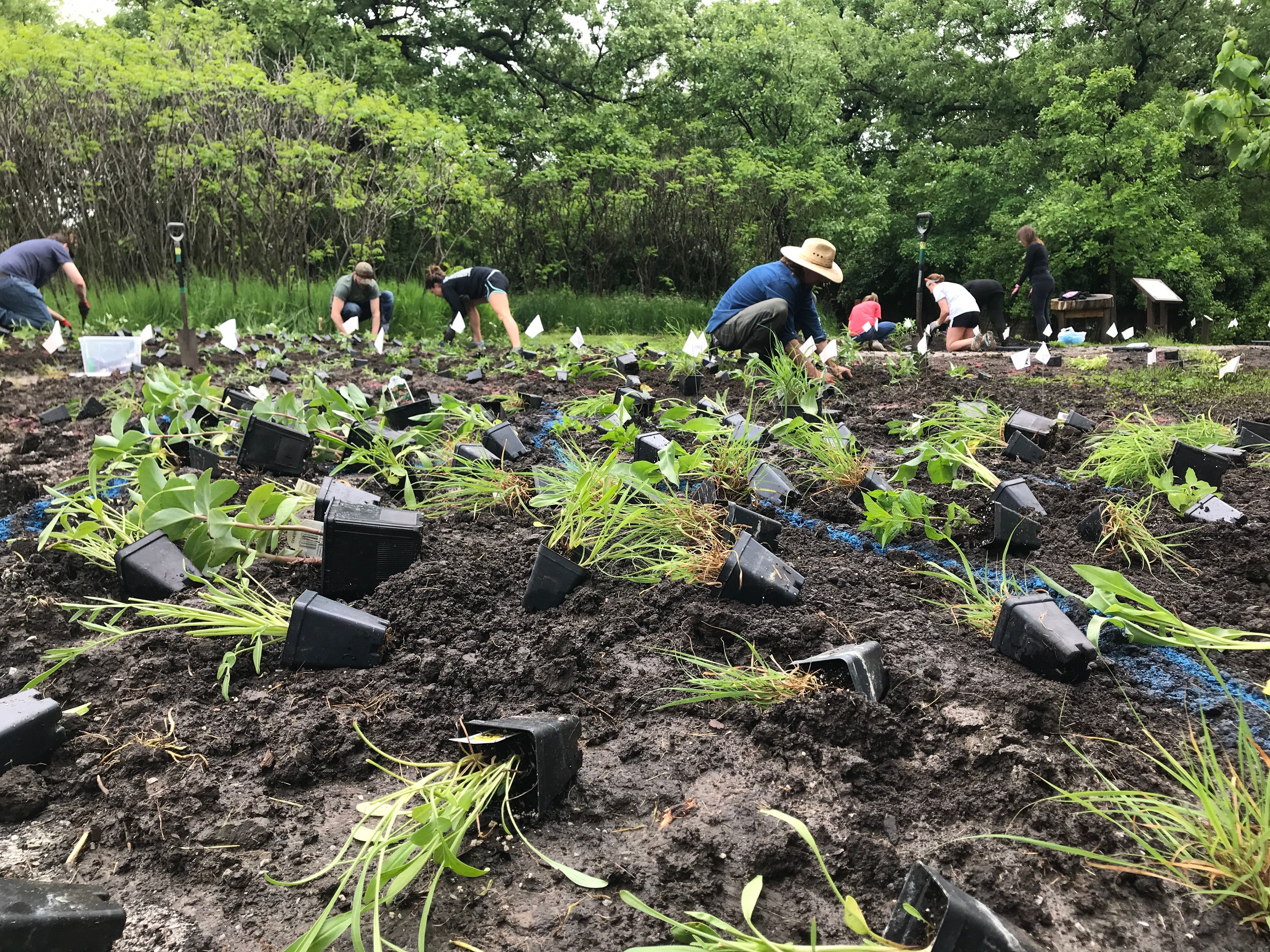 Sign Up in Just Fifteen Minutes
Plant Grants are awarded on a first come, first served basis. We work with recipients to determine which plants to bring depending on project's location and plant availability (final plant selection will be made by Nebraska Statewide Arboretum staff). More details can be found on the application form.
If interested, complete and submit the application by August 31st. Applications will be reviewed they are submitted and will be awarded on a first come, first served list (dependent on meeting program requirements). Late applications will be considered for planting in 2023.
Application
Not sure if you should apply for a Plant Grant, a Greener Towns project or a Waterwise project? Tell us more about your plans and we'll guide you through the application process.
Program Details
• Plant Grants offer two project sizes; a half truckload covers 200-600 square feet and a full truckload covers 450-1,100 square feet.
• Plant Grants focus on native herbaceous perennials. Prices and coverage will differ from the above estimates for trees and shrubs. Upon award, NSA will contact the Project Coordinator about what kinds of plants to bring.
• Plants will be supplied by the Nebraska Statewide Arboretum from its inventory of small pots (2", 3" and/or small tube sizes).
• The Project Coordinator is expected to have the site properly prepared for planting (diggable soil free of weeds, organic mulch and water source at-the-ready), and at least four volunteers ready to help plant upon delivery.
• NSA funds are used to cover half the cost of plants, up front (no reimbursement necessary) and some projects may be eligible for reimbursement of pre-approved site work.
• The Project Sponsor will be billed after plants are delivered, with NSA funds applied to the amount due.
• No obligation—you are not required to use all of the plants. We will take back any that you don't use and you won't be charged for them.