Join Us for a Winter Solstice Hike & Family Solstice Craft and Story Time
Tuesday, December 20
Prairie Pines
3100 N. 112th St., Lincoln
Family Solstice Craft & Story Time: 6:30 p.m.
Night Hike: 8:30 p.m.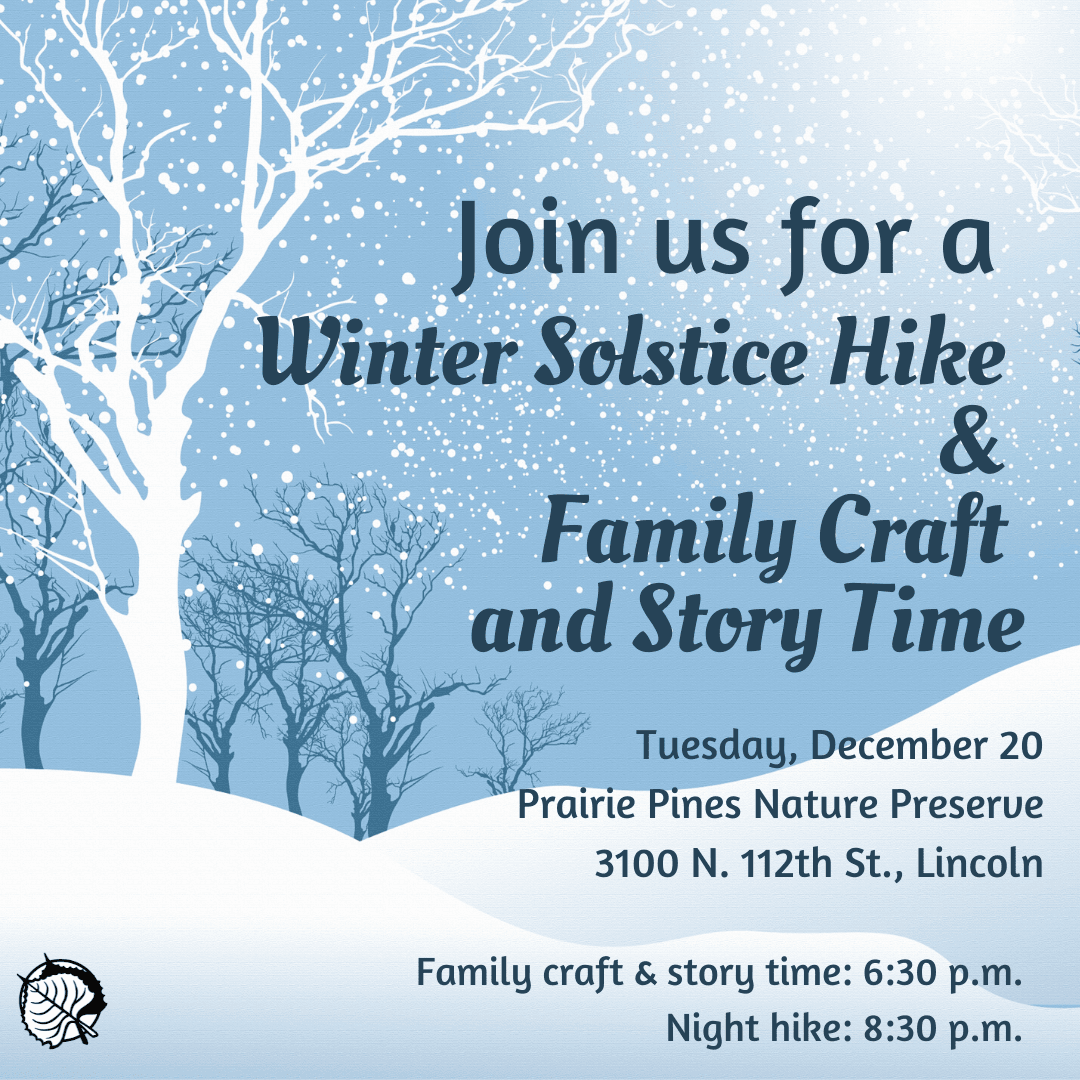 Take a respite from the hustle and bustle of the holiday season and join us for a peaceful outing in nature as we acknowledge the Winter Solstice -- the longest night of the year -- with a hike at the beautiful Prairie Pines nature preserve. We'll enjoy the wintery great outdoors and then warm up with a cup of hot cocoa or hot apple cider afterward.
The Night Hike will begin at 8:30 p.m., followed by hot cocoa and hot apple cider. 
Because of the very cold temperatures forecasted for next week, instead of the Family Hike that was previously scheduled, we'll host a Solstice Craft and Story Time indoors at 6:30 p.m. for families with young children.
Tickets for either the Night Hike or the Family Solstice Craft/Story Time are $5 per person (children age 2 and under free).
Many thanks to Cultiva for sponsoring our hot beverages!