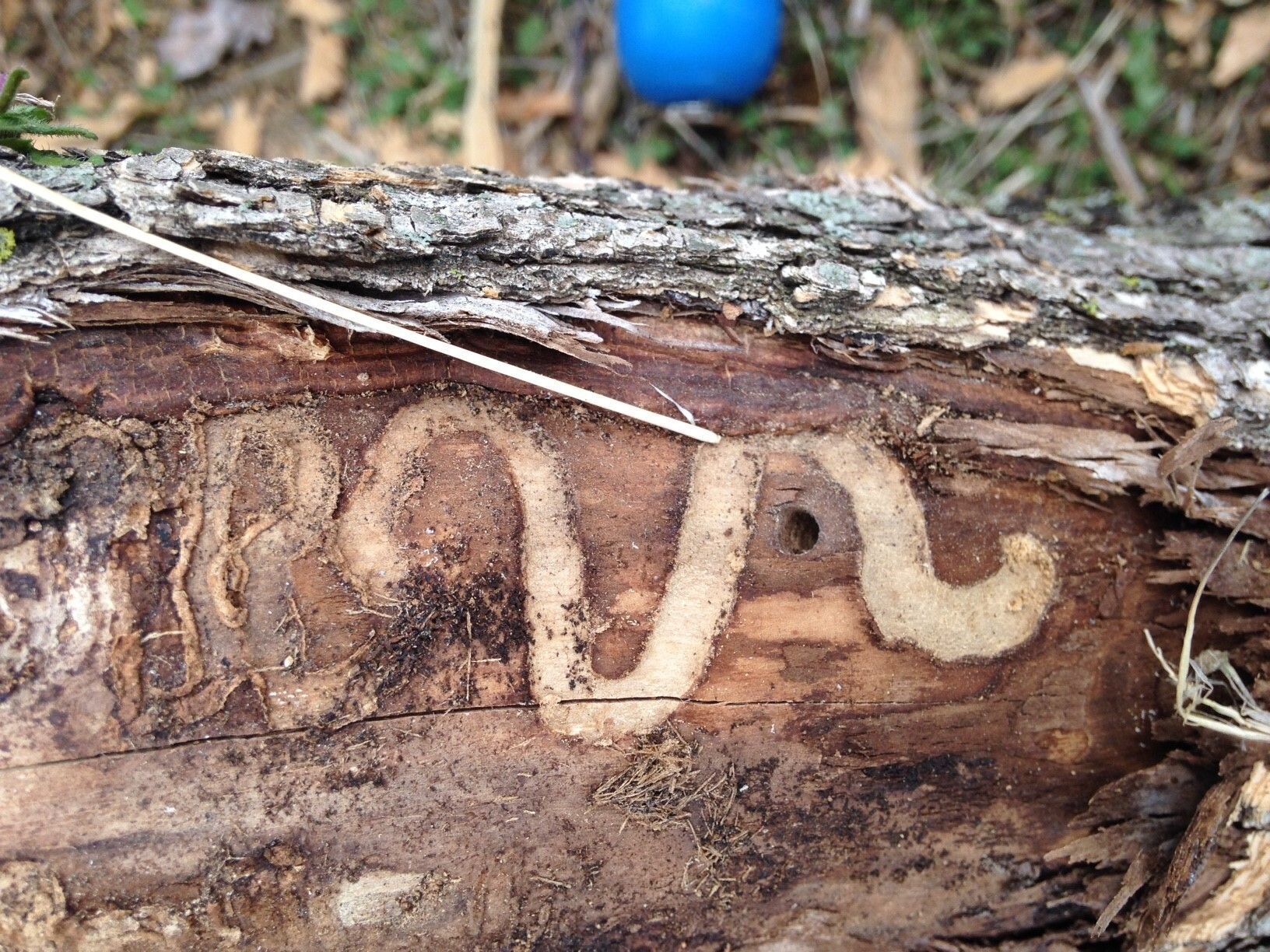 Nebraska has more than 45 million ash trees with over 1 million in communities, which means it's likely that the impact of the devastating Emerald Ash Borer (EAB) will be felt near you...if it hasn't already.
The Emerald Ash Borer gets its name from its bright metallic green color. The insect attacks and kills all species of North American ash, including white and green ash and cultivars such as autumn purple, Patmore and Marshall's Seedless ash. Telltale signs of an infestation include distinctive D-shaped holes in the ash tree's trunk and winding tunnels below the bark.
Lincoln alone has more than 50,000 ash trees, and the city is scrambling to keep up with removals. Recently the Nebraska Forest Service announced that EAB has been discovered in North Platte and at Indian Cave State Park near Nebraska City. It's also been found in the Sioux City, Iowa, area and in Fremont.
"As EAB populations build over the years, tree mortality will increase," said Jennifer Morris, Forest Health Specialist with the Nebraska Forest Service. "With the added stress from drought, North Platte and Indian Cave State Park will experience great losses in the ash canopy over the next decade."
It's a dire situation, but there are some measures you can take to save your ash trees, if you decide to do that. Morris offers the following advice and recommendations:
Residents with ash trees on their property who live within 15 miles of an infestation should begin making plans to either treat or remove the trees. The optimal time for treatment is spring, although professional trunk injections applied in summer will give some protection.

Not all ash trees are suitable candidates for treatments. Because treatments must be done for the life of the tree, property owners should take time to assess their trees, choosing only high-value trees in good health for treatment. Removal and replacement with a different tree may be a better option.

If ash trees are removed, they should be replaced with a diverse selection of trees, not just a few species. This will help avoid another significant loss of the urban tree canopy when the next serious pest arrives. Fall is an ideal time to plant replacement trees.

The Nebraska Forest Service recommends contacting insured, certified arborists for tree removals and trunk injections. You can find a list of certified arborists through the Nebraska Arborists Association or the International Society of Arboriculture. You can also learn more about EAB at the Nebraska Forest Service website.