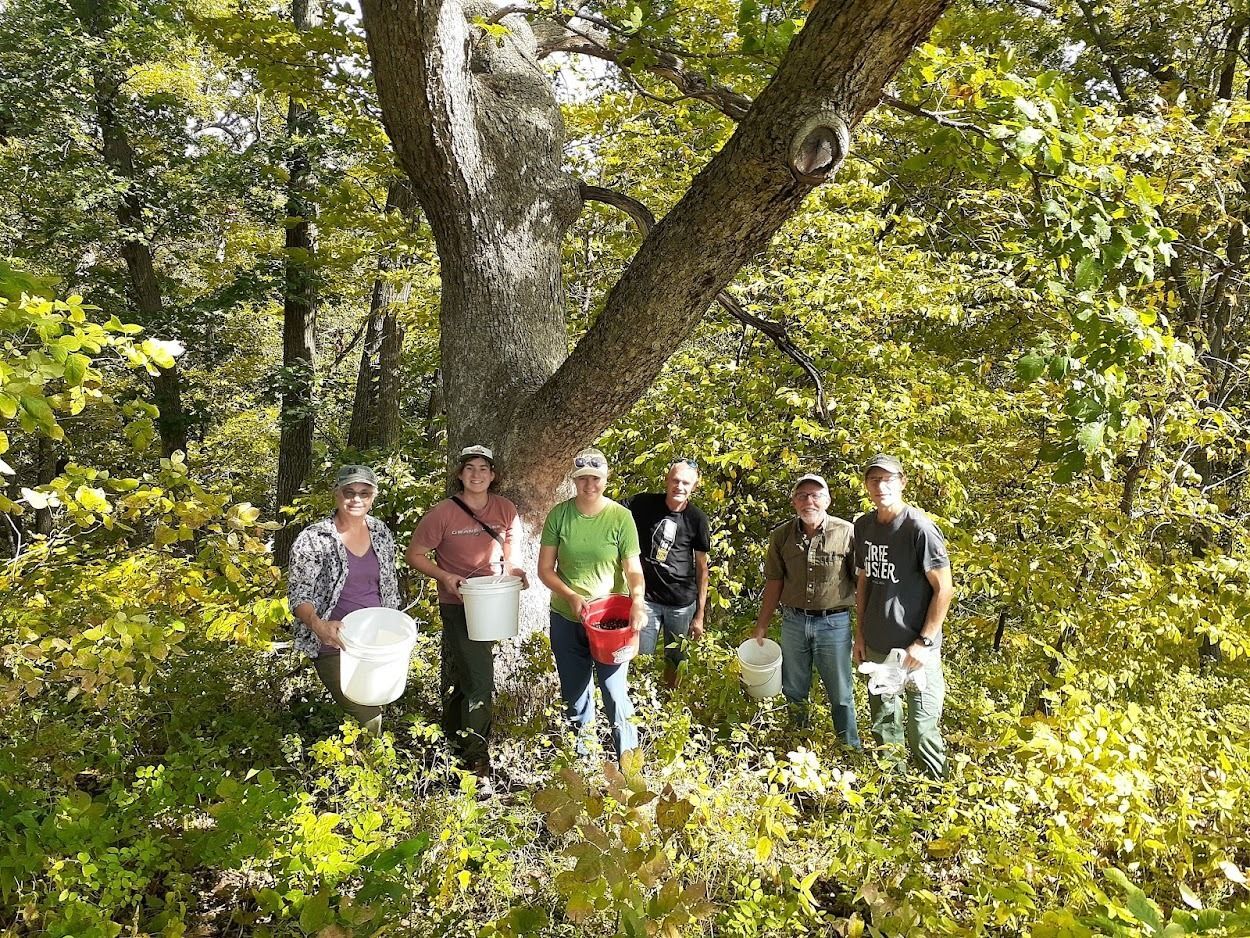 Did you ever wonder where NSA gets the plants and trees we sell at our weekly spring and fall plant sales? We source many from local nurseries, but we also grow plants and trees from seeds we collect ourselves from around the state.
At this time of year, you'll often find horticulturalist Bob Henrickson on his hands and knees, gathering up acorns beneath various oak trees or snipping plants and grasses as they go to seed. And recently, NSA board member Julie Zahn and her husband Dave invited the NSA staff to their 300 acre-property near Indian Cave State Park for a seed-gathering mission. We filled buckets full of Chinkapin and Red and Black Oak acorns, gathered armloads of Pawpaw fruit and enjoyed a delicious lunch as well as a tour of the Zahns' woods and grasslands (and not naming names, but some of us may have also swung like Tarzan from a giant grapevine).
Later this winter and early spring, Bob and a cadre of dedicated volunteers will plant these seeds in trays in our brand-new greenhouse and nurture them as they grow from seedlings into viable plants and trees that will then be planted across the state.
Now you know: when we say "locally sourced native plants and trees," we aren't kidding!