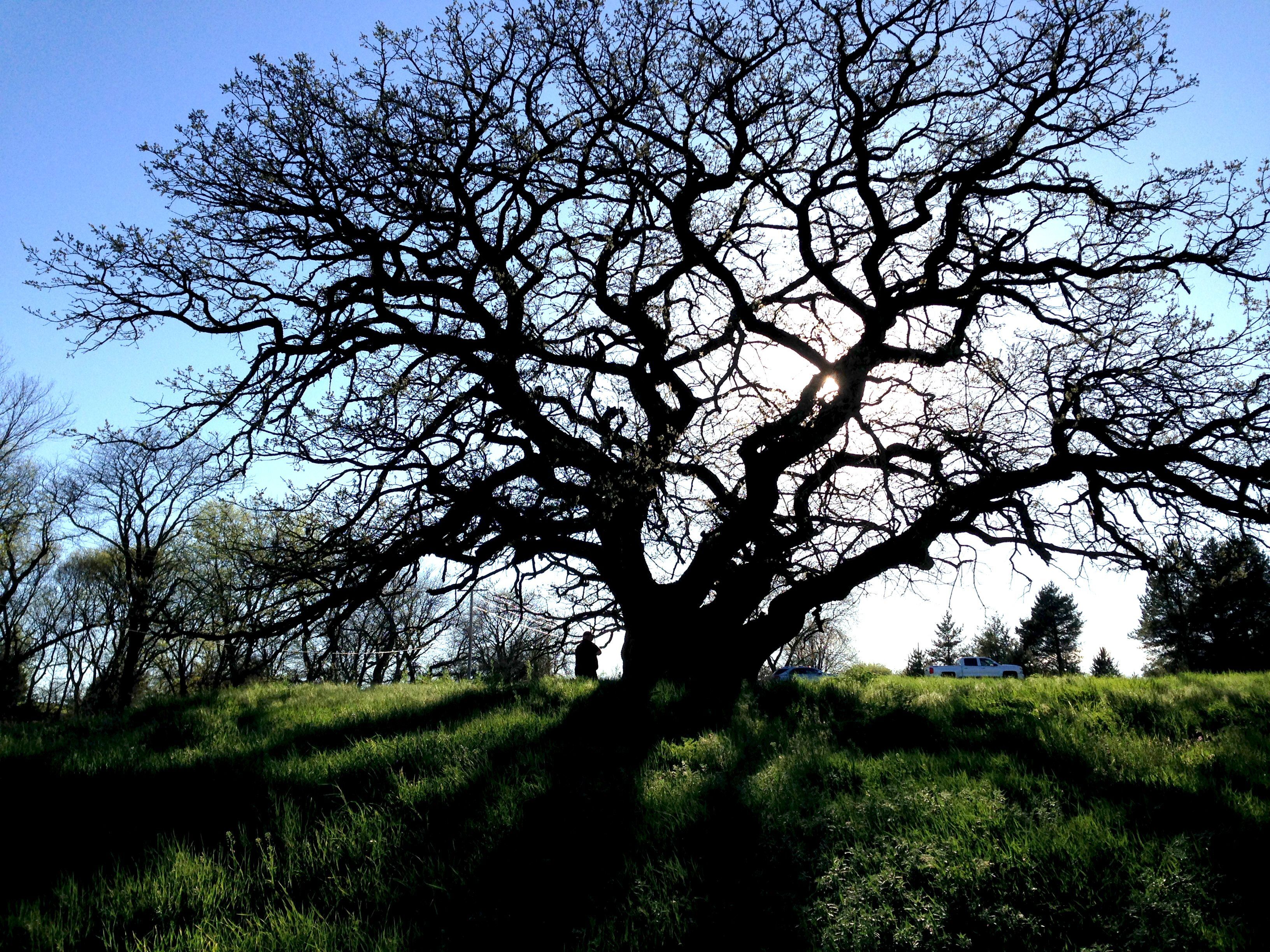 I have been interested in trees, native grasses, and sustainable landscapes for a long time. But I am also very interested in business. I read The Wall Street Journal every day. A couple of years ago there was a fascinating article about how a number of years ago many farmers in southern states "gave up" on growing crops. Many of them converted their farm ground into mass plantings of loblolly pines. A few just abandoned the ground and let nature take it over.
It was now 40 years later and time to harvest the pines.  But, for a variety of reasons, the trees were worth very little. As it turned out, there were too many trees and not enough mills to create local demand, as well as the fact that it was very expensive to haul the trees hundreds of miles to processing facilities.
The most interesting part of the article, however, concerned the farms that were left for nature to take over. They had turned into hardwood forests, and these hardwood trees were dramatically more valuable than the pines that had been planted and cultivated. Doing nothing turned out to be a better approach than active management.
In addition to my acreage in Omaha, I also own 40 acres in Cass County. My dad originally purchased it more than 60 years ago, and I purchased it from him about 20 years ago. It is not farm ground; 65% of it is forest, and the rest is covered by awful brome grass.
Every year I try to expand the forested area. There are many Burr Oaks, a scattering of Red Oaks, quite a few Black Walnuts and, of course, many Red Cedars. Several of the Burr Oaks are massive and very old. Sixty years ago, when I first saw them, they were massive and very old, and they still are today. Time just seems to stand still for these trees.
But it has always distressed me that I have walked the property a countless number of times and cannot find a young oak tree anywhere. For years my father had a hobby cow/calf operation on the property. I blamed that for the aging of the forest. But there has not been any livestock on the property for 20 years, and I can still not find a juvenile oak tree anywhere that I didn't plant.
This all made me wonder: what would happen if farmland in southeast Nebraska was abandoned and returned to nature? I quickly realized I had the answer to that question immediately south of my Three Oaks Arboretum. When we bought our property more than 40 years ago, the land immediately to the south was a corn field. The very next year it was put into a government "diverted acres" program where the owner was paid not to farm it. The first year it was mowed once but has not been touched since. Nature has taken over, and the results are not encouraging.
This property has turned into a forest – but not the kind of forest you would want. The land is now covered in weed trees. Mulberry, Russian olive, Siberian Elm and Red Cedars dominate. I am sure I could find some Green Ash trees as well, but that is not much of an improvement. I would be greatly surprised if there was a single oak, or any other tree of value, growing on the property. It is very sad.
This is all just another reason why the work of the Nebraska Statewide Arboretum is so important. Even if given a chance, nature can't do it by itself.