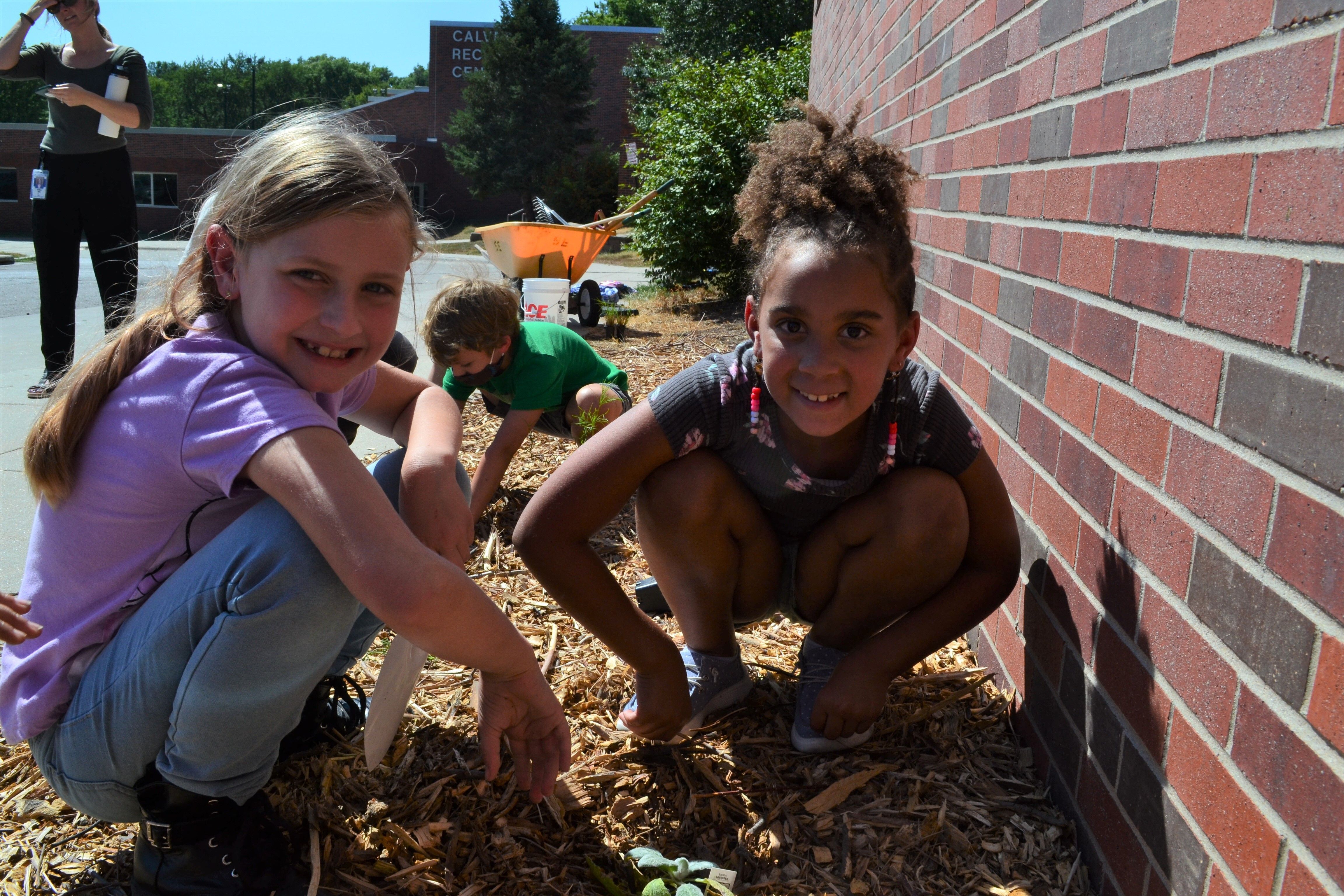 Ninety-five-degree temperatures didn't deter a hardy group of second and third graders at Calvert Elementary School in Lincoln from getting their hands and some plants into the soil recently. The students, who are part of an after-school garden club, planted a Bloom Box pollinator garden along the South side of their school.
The project was made possible by a Bloom Box @school grant. These funds are available to schools in Nebraska with eligible 21st Century Community Learning Centers.
"Kids are open to these kinds of experiences if you make them possible," said Jake Duffy, an Environmental Studies senior at the University of Nebraska-Lincoln who is interning with Lincoln Public Schools (LPS) Sustainability Program and helps lead the garden club at Calvert. "And you never know. This experience might inspire them to start thinking about other ways they can be a little more green. It all starts here."
Brittany Albin, LPS' Sustainability Program coordinator, couldn't agree more. "School is a great setting for these kinds of experiences, especially because we don't know what kinds of resource kids have access to at home," she said. "We are glad to be able to partner with the Nebraska Statewide Arboretum to make this kind of hands-on project happen."
For more information about NSA's various community partnerships and opportunities, visit our project funding webpage.