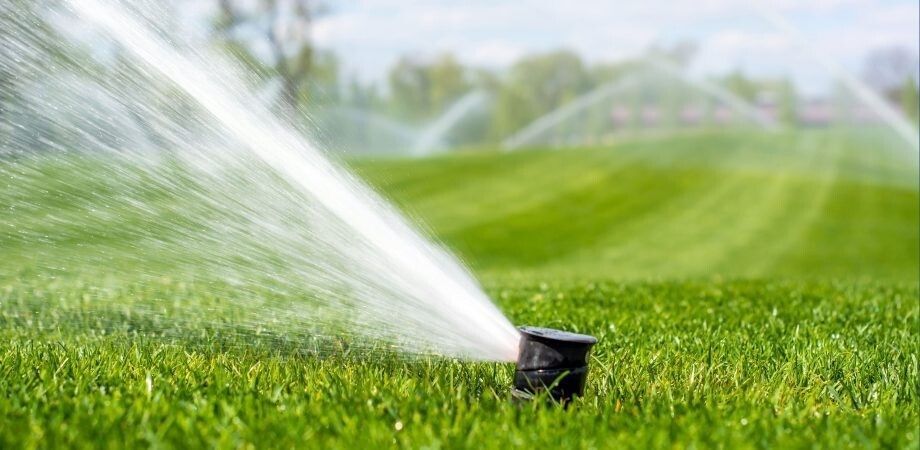 Happy Friday. Here's a link to the video of the last Waterwise Webinar recorded on July 28th and covering the Waterwise efforts of the Nebraska Statewide Arboretum, including recommendations for stormwater management and plant selection. It was outstanding!! https://youtu.be/uVL8_rYFGXU
The reoccurring theme of the recent Shady Lane emails is the hot and dry weather most of the region is experiencing lately. With much of Nebraska ensconced in drought, water conservation is once again an important topic. Lawn and landscape watering is by far the highest summer water use in most Great Plains communities. A good example is in Lincoln where citizens are now using about 70 million gallons of water per day which is about 5 times the amount of water used on an average day in winter and spring before lawn irrigation starts. It's estimated that up to 50 million gallons of this total are sprayed onto lawns each day. Keep in mind that this water is pulled out of the Platte River near Ashland, is treated to be drinkable, and is pumped about 40 miles to Lincoln, where much of it ends up being sprayed on our turfgrass. That's 150 acre-feet of water per day or enough to fill about 50 Olympic-sized swimming pools. At a time when the Platte River is nearly dry in parts of Nebraska!
This is not a complete diatribe against lawns as they are an important part of the landscape. There's no way around it that in our communities, much of the landscape needs to be mowed or kept short for safety, visibility, and visual acceptance. Lawns offer many benefits and we would never advocate for their complete elimination. But we have an opportunity to save water while making our lawns more sustainable and practical. With that in mind, we invite you to join the next Waterwise Webinar scheduled for Thursday, August 25th at noon where we'll take a look at how to make our lawns more resilient, drought tolerant and eco-friendly. You can register for the webinar here: https://unl.zoom.us/meeting/register/tJYrde-grz4uG9BixZrPJLr4M37RNOky5BdP . After registering, you will receive a confirmation email containing information about joining the meeting.
The simplest thing to do toward a more sustainable lawn is to reduce the inputs of watering, mowing, fertilizing and weed spraying. Such efforts could easily eliminate at least 50% of summer water use. Plant in some white clover and you'll be adding nitrogen to the soil while helping to sustain pollinators! Other options include converting lawns to lower water-use plants such as buffalograss, prairie meadows or sedge meadows. And of course planting trees, shrubs and other landscape plantings will also help.  Tune into the webinar to learn more about these options!
Speaking of lawns, a more radical approach to landscape sustainability is ditching the lawn altogether! Here's a fun and informative video that discusses the costs of lawn care to society and the environment and how we would be smart to rethink these efforts in the good ol' USA.  https://www.nytimes.com/2022/08/09/opinion/lawns-water-environment.html?smid=url-share