BLOOM BOX PROGRAM
Create habitat for bees and butterflies where you live, work and play.
Bloom Box orders for Fall 2017 are closed, please check back in January for information on Spring 2018 Bloom Box!
How it Works:
What You Get
Each BLOOM BOX is professionally curated to help you grow a pollinator friendly garden, where ever you are in Nebraska. You'll get a bounty of native prairie plants tailored to thrive in your unique outdoor environment.
You will also receive materials to help you succeed including:
Garden Preparation Guide
Garden Design Guide
Plant Information Cards
Information on Pollinators and their habitat
Pollinator Habitat Sign (Classic Bloom Box only)
Bonus Seed Packet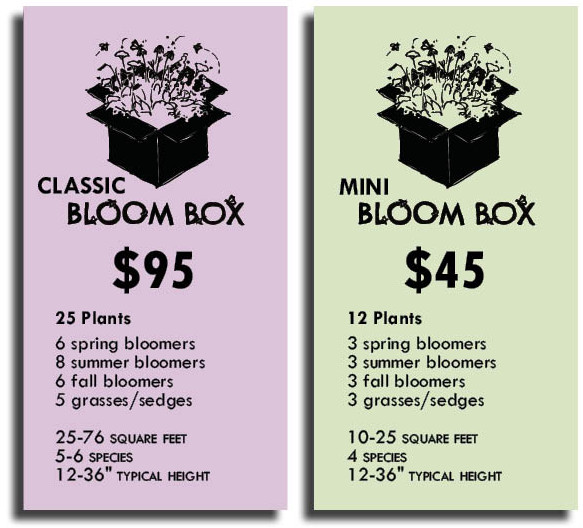 + tax and $12-21 shipping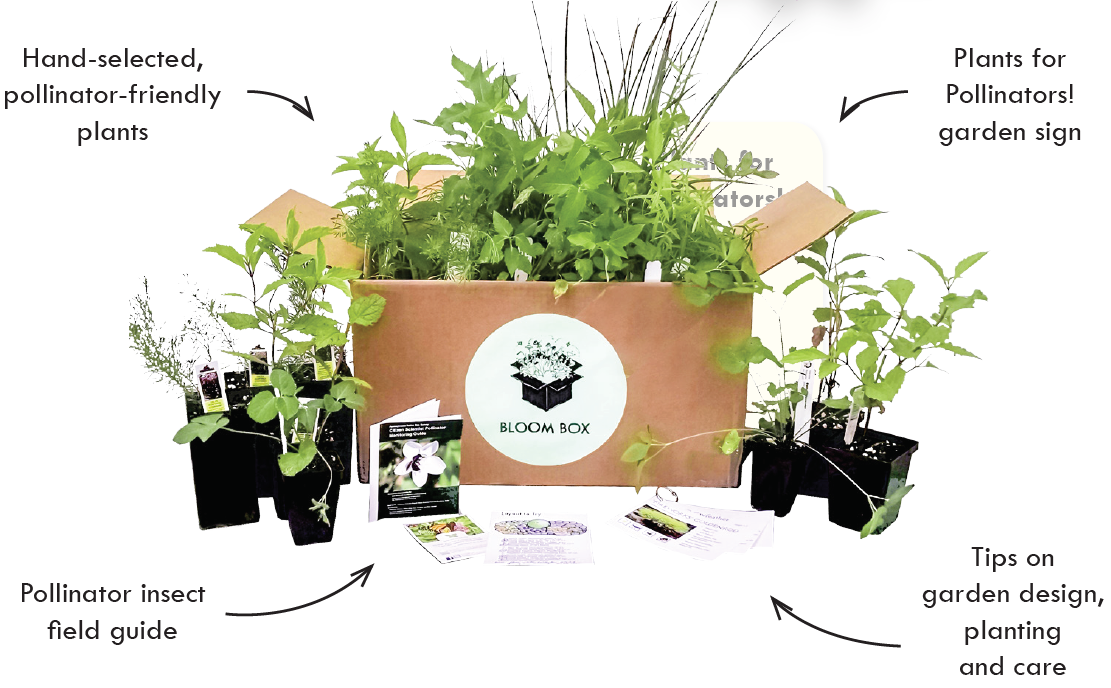 Who We Are:
The Nebraska Statewide Arboretum and the Department of Entomology at the University of Nebraska-Lincoln are working together to help gardeners create habitat for pollinators across the state. Funding for the Bloom Box Program is provided by the Nebraska Environmental Trust, a beneficiary of the Nebraska Lottery.