BLOOM BOX PROGRAM
Create habitat for bees and butterflies where you live, work and play.

Bloom Box orders for Fall 2017 are closed, please check back in January for information on Spring 2018 Bloom Box!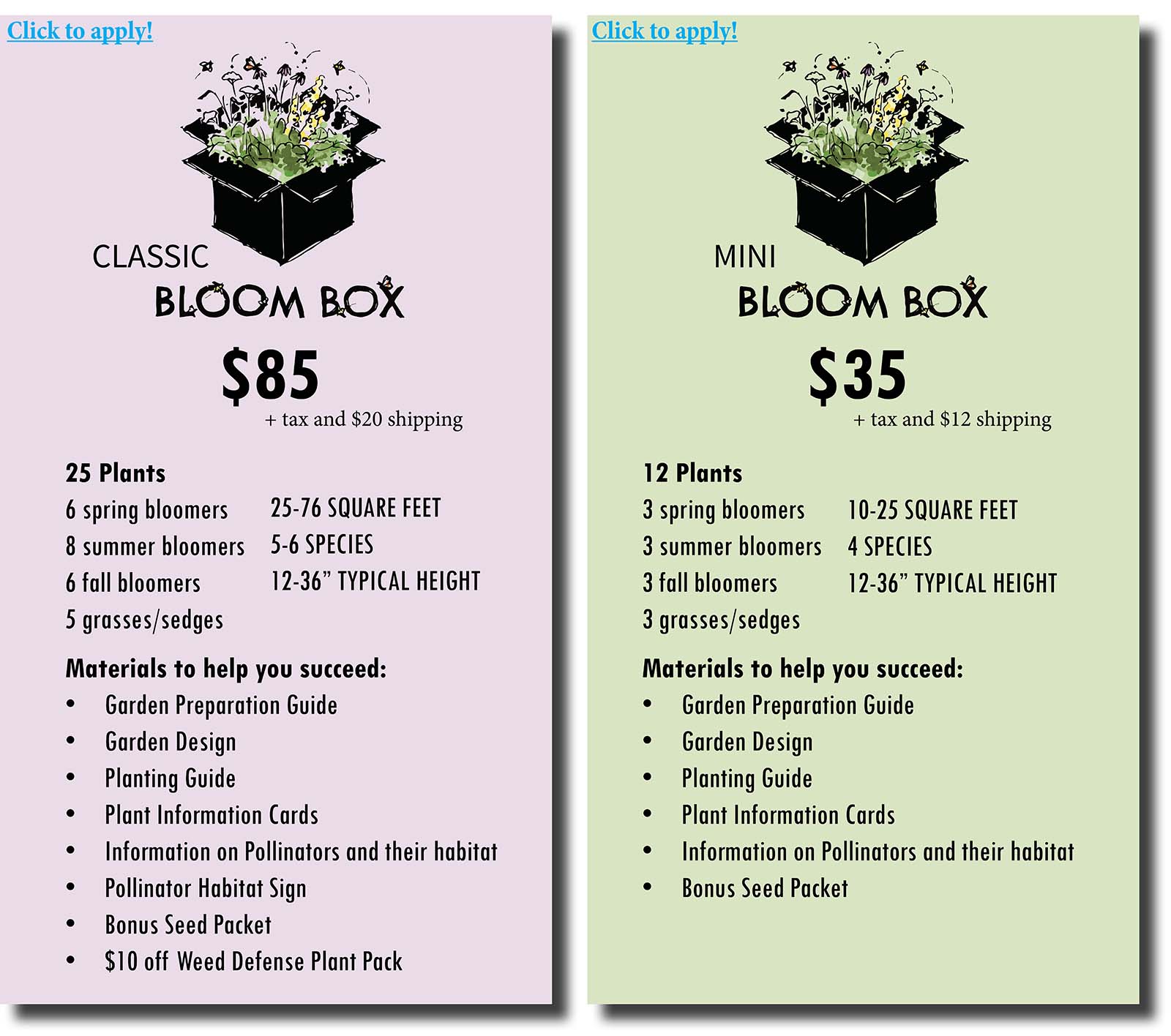 Who We Are:
The Nebraska Statewide Arboretum and the Department of Entomology at the University of Nebraska-Lincoln are working together to help gardeners create habitat for pollinators across the state. Funding for the Bloom Box Program is provided by the Nebraska Environmental Trust, a beneficiary of the Nebraska Lottery.