Bloom Box is Smart Gardening for Everybody
With plants hand-selected by our horticulturists for your unique space and style,
you'll have what you need to grow the garden you want.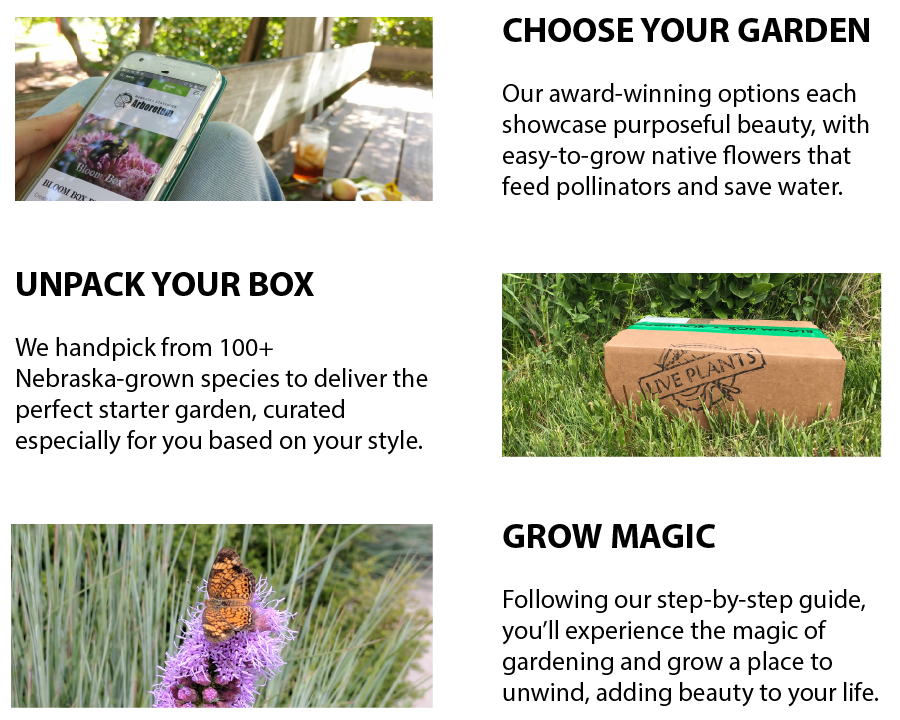 Bloom Box signup is closed for the spring, fall sign up begins July 1st.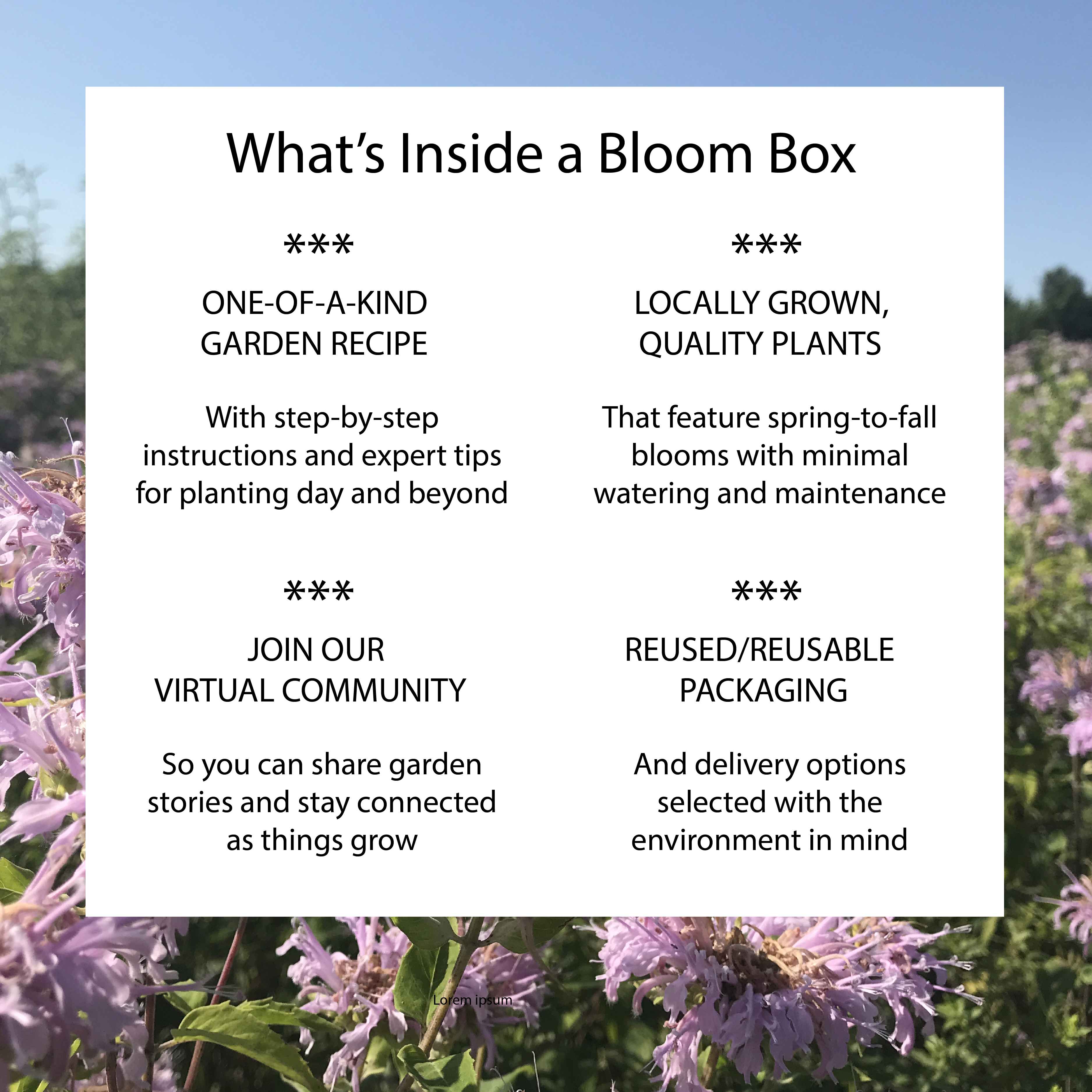 What People Are Saying
Don't take our word for it. Check out what our customers have to say.

Our Bloom Box Partners
Would you like to sponsor Bloom Box where you are? Give us a call at 402-472-7923.