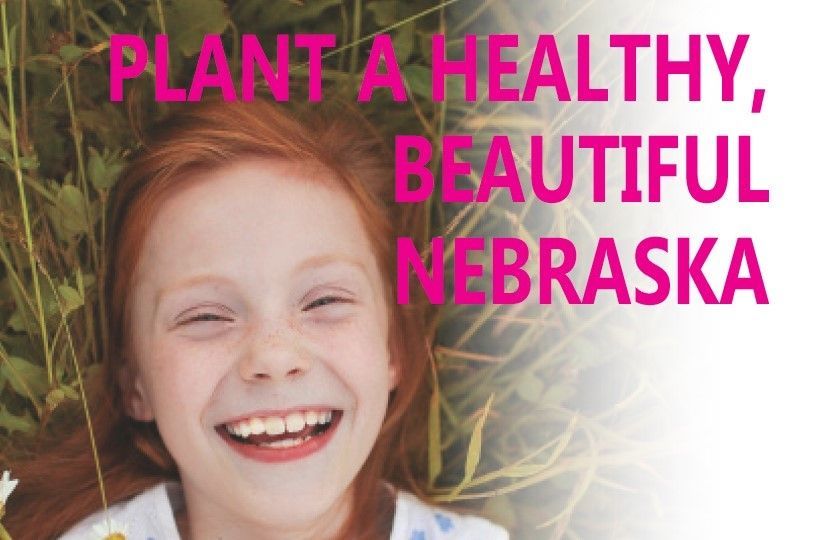 Nebraska's natural spaces are struggling. Our tree canopy is in decline while trees continue to be faced with new invasive species and more catastrophic storms. The greenspaces and gardens we hold dear are facing new environmental stresses and climate change continues to impact every Nebraska community. When nature struggles, people struggle. Nebraskans need greenspaces not only for their physical health but for the restorative and stress-relieving effects it has on all of us. Communities need greenspaces to support economic vitality, attract tourists and new residents, and help alleviate the effects of a changing climate. 
When we Plant Nebraska we do it for healthy people, vibrant communities and a resilient environment.
When you support us, you Plant Nebraska. 
Through purposeful planting of regionally native trees, shrubs, and plants we can make a positive impact on these important issues. We work with communities and gardeners throughout the state to help them reach their goals of planting with the environment in mind. We educate and inspire folks so they understand how they can use native plants and trees to ensure their gardens use less water, fertilizer, and herbicide. We collaborate with communities to develop plans of how to use community greenspaces to provide purposeful beauty. The plants and trees we recommend help filter stormwater, provide shade to people and buildings, and make rural communities places people want to live, work, and play. 
We believe in purposeful beauty and we know that making a difference is hard work. But we also believe that people can have a positive impact on the environment and that positive solutions inspire and motivate change. 
Inspire change and Plant Nebraska today through your gift.